We're revamping insurance for freelancers across the US
About Dinghy
Dinghy is the world's first insurance provider exclusively for freelancers. Founded in 2017 in the United Kingdom with a mission to change the world of freelance insurance, we tailor policies based on individual needs and deliver low-cost, high-coverage insurance. Forget the red tape and mind-numbing jargon. You get simple, lightning fast insurance online – so you can get back to doing what you love.
Dinghy is now part of NSM Insurance Group, a global leader in specialty insurance programs. With NSM, we are expanding our proven model and revamping freelance insurance for writers across the US.
We partner with an A+ Rated insurance provider to craft tailored insurance policies exclusively for freelance writers – from copywriters and creative writers, to screenwriters and speechwriters, and everyone in between. Driven by proprietary technology, you can get immediate coverage online in less than three minutes. No more lengthy paper forms or waiting weeks to hear back. Simply great insurance at great prices.

When Dinghy was founded in 2017, we 'ummed' and 'ahhed' over what we should call our freelance insurance business. We asked ourselves – what name could capture something that is:
Fast
Responsive
There when you need it, in times of trouble?
And that's when it hit us – a Dinghy! So Dinghy was born – the first insurance provider created for freelancers.
Since 2017 we have pioneered solutions for freelancers and are delighted to launch in the USA offering a fast, fair and simple-to-use writer insurance product.
We are looking forward to supporting freelancers both in the UK and the US as we grow our product offering.

NSM Insurance Group is the nation's leading specialty insurance provider, exclusively focused on building successful insurance programs.
For more than 30 years, NSM has been committed to delivering industry-specific insurance programs that help agents meet the unique needs of their customers and fuel market growth through innovative development, underwriting, distribution and claims management.
The company has built more than $1 billion in premium across 25+ specialty insurance programs and brands in the US and UK focused on collector cars; pets; social services and behavioral health; addiction treatment; coastal condominiums; transportation and towing; sports and fitness; professional liability for contractors, architects and engineers; habitational and E&S; staffing; and workers' compensation.
Where we are licensed to sell writer insurance
We offer writer insurance in all states except Alaska, Hawaii, Vermont and Wyoming.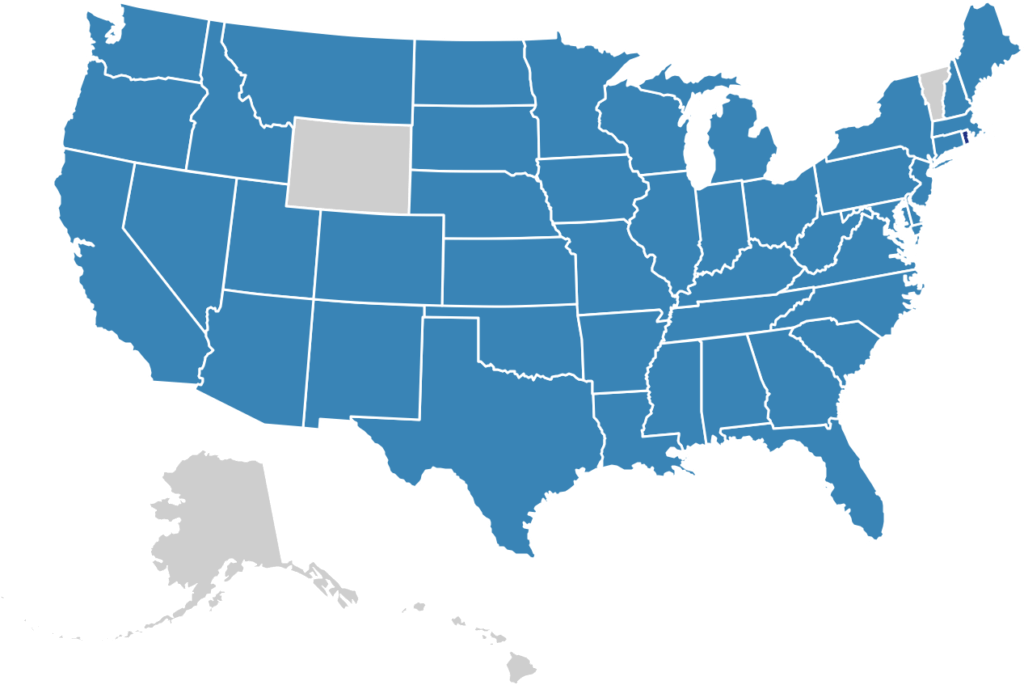 State Licenses
Dinghy USA Inc is licensed to sell insurance in Virginia, New Jersey, Massachusetts and Pennsylvania.
NSM Insurance Services LLC is licensed to sell insurance in all other States.
The licenses of both companies are listed below:
| State | License Number |
| --- | --- |
| Alabama | 207113 |
| Alaska | 40410 |
| Arizona | 1800002914 |
| Arkansas | 100115315 |
| California | 0E63500 |
| Colorado | 164307 |
| Connecticut | 2102131 |
| District of Columbia | 2805229 |
| Delaware | 1005070 |
| Florida | L080158 |
| Georgia | 105277 |
| Hawaii | 321088 |
| Idaho | 104955 |
| Illinois | 100314049 |
| Indiana | 34155 |
| Iowa | 1001002090 |
| Kansas | 830348144-000 |
| Kentucky | 573987 |
| Louisiana | 307386 |
| Maine | AGN99665 |
| Maryland | 196149 |
| Massachusetts | 1797200 |
| Michigan | 40229 |
| Minnesota | 20416690 |
| Mississippi | 309770 |
| Missouri | 8168267 |
| Montana | 83 |
| Nebraska | 100174929 |
| Nevada | 100174929 |
| New Hampshire | 399329 |
| New Jersey | 1018465 |
| New Mexico | 1800002999 |
| New York | 526335 |
| North Carolina | 1000006704 |
| North Dakota | 20293294 |
| Ohio | 29908 |
| Oklahoma | 100100586 |
| Oregon | 100164306 |
| Pennsylvania | 58710 |
| Rhode Island | |
| South Carolina | 1904362136 |
| South Dakota | 7438 |
| Tennessee | 798 |
| Texas | 16072 |
| Utah | 103468 |
| Vermont | 318 |
| Virginia | 116221 |
| Washington | 221127 |
| West Virginia | 100112986 |
| Wisconsin | 100195351 |
| Wyoming | 8939 |